Professional Painters – Richardson, TX
Start Your Home Transformation Journey with Us!
If you're ready to transform your home, there are a few steps that we ask homeowners take to prepare for their project in advance. We treat and respect all of our customers' homes like our own, but we imagine that many homeowners will want to handle prized family heirlooms and other valuable items themselves instead of having us do it. We ask that you take a couple of minutes to review the information on this page and take these preparatory steps before we arrive.
Why Choose Us:
Based in Richardson
Insured
Satisfaction Guarantee
Serving All of North Texas
Preparing Your Interior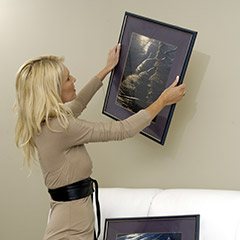 Collect any valuable and precious items and store them in a safe place.
Remove décor and art from the walls so they don't accidentally get misplaced.
Secure your pets in another area of the house throughout the project.
If you have any child-proof or pet-proof gates, please remove them so we can easily move throughout the house.
If we'll be painting inside a closet, we ask that you remove everything from it.
How We Will Prepare the Interior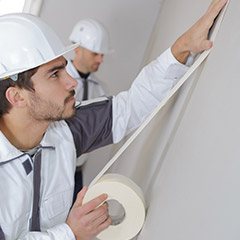 We'll remove all furniture and drapery out of the rooms we'll be painting.
We'll place fresh, protective plastic over the floor each day we work.
We'll remove all switches and outlet plates.
If we need to make any repairs in the home (like sanding, replacing sheetrock, etc.), we'll include prices for those in our initial estimate.
We can provide texturing upon request.
We'll repair any holes or cracks to ensure flawless results.
We'll re-caulk any cracks along ceiling crowns, doorjambs, and baseboards.
Any wood surface will be cleaned, scuffed, and sanded.
If you have any existing wallpaper, we'll remove it.
After the job is complete, we'll place anything we moved back in the area that we got it from, including drapery, furniture, outlet plates, etc., once we've cleaned.
Preparing Your Exterior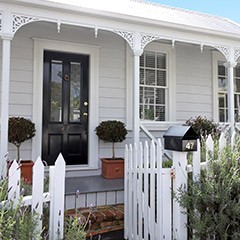 Please turn off the sprinklers for the duration of the project to avoid paint watermarks.
Please remove any wall hanging, plants, or other valuable items outside.
Secure your pets away from the workspace and please clean up after them.
How We Will Prepare the Exterior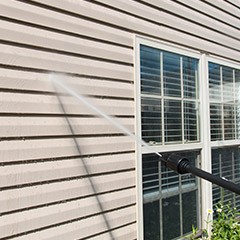 We'll wash any areas of the home that require gentle treatment by hand and power wash all other surfaces to remove dirt and debris.
We'll scrape away any loose paint.
We'll prime any new or bare wooden surfaces so the paint properly adheres to them
We'll caulk all windows, entrances, and major wood joints.