Interior Painting – Richardson, TX
Refresh Your Home While Staying On-Budget
Whether you work at home, or it's solely a place for you to relax and unwind, having a house that you feel comfortable in is important. If you have chipped, peeling, or faded paint, it can make your space feel old and worn-down. A fresh coat of paint is a great, cost-effective way to breathe new life into your home and transform it into a space where you can feel at-ease. At Platinum Painting, we offer high-quality results for interior painting in Richardson, TX, and we have the knowledge and expertise to help transform your house into a home.
Why Choose Us:
Based in Richardson
Insured
Satisfaction Guarantee
Serving All of North Texas
What Can We Paint?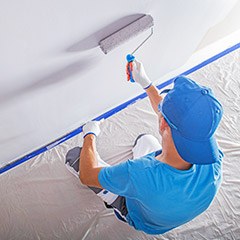 Our team of professional painters has transformed all types of interior spaces, from small condos to three-floor houses. We're able to provide amazing results in any of these interior spaces:
Walls (of any height)
Ceilings (of any height)
Doors & Windows
French Doors & Windows
Baseboards
Crown Moldings & Chair Rail Moldings
Mantels
Bookshelves
Wood Shelves & Cabinets
Wainscoting & Paneling
And so much more!
The Steps of Interior Painting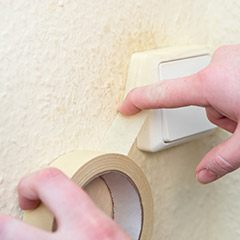 When you hire Platinum Painting of Richardson, you can trust that we won't discount any details when we plan to execute your project. Here are the four primary steps of our process:
Project Setup – Before we begin any project, we'll remove and furniture and décor from the room that we're working in. We'll take a close look at the surfaces that we'll be working on to see if we need to do any caulking or sanding. We do ask homeowners to prepare a bit in advance by removing any small and precious items from the room before our arrival.
Painting – Once we've primed the areas that required repairs, we'll apply your chosen Sherwin Williams paints onto the surface in an even, uniform way.
Cleanup – Following the completion of the coats of paint, we'll start cleaning up our work space by throwing away any trash, vacuuming carpets and floors, and moving any furniture and décor back into the room.
Final Inspection – Finally, before we leave, we'll have you inspect the area to make sure that it meets your standards and that everything is completed to your satisfaction.
Dedicated Color Consultation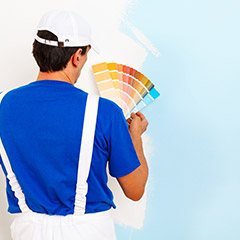 With thousands of different color options out there, many homeowners we work with get overwhelmed and ask for our input. We want you to know that we're happy to provide you with suggestions and recommendations to make the process less stressful! During the design and planning process, we'll make suggestions to help your project's results look phenomenal, and if you have any doubts, our design team is happy to help iron them out. In addition, you can take advantage of the Paint Color Visualizer from Sherwin-Williams to better visualize how your home would look in different shades.